WHETHER IT'S THROUGH VOLUNTEERING FOR A NEW PROJECT AT WORK, TURNING YOUR HOBBY INTO A BUSINESS OR RUNNING AN ULTRA-MARATHON LIKE DULUX LONDON REVOLUTION, LUKE BELIEVES OUR POTENTIAL IS NEAR LIMITLESS!
Tell us a little bit about yourself?
Every day I strive to encourage, teach, and inspire people to dream big and go after those lofty goals in life we so often neglect to pursue. As a professional speaker, running coach, and ultra-endurance athlete, I share the knowledge I've gained in life to enable those I come in contact with to achieve their wildest dreams while providing the necessary tools & guidance needed to be successful!
I've run through the Sahara desert, down Mount Everest, and across a tropical Chinese island without food, water, money, and not knowing the language, (but that's a story for another time).
Pushing my physical and mental boundaries during big endurance challenges like a double Ironman triathlon in Snowdonia (taking 35 non-stop hours to complete) and my world first, self-created, 2000 kilometre in 12 day Ultimate Triathlon from Morocco to Monaco is where I create, sharpen, and validate the tools I teach to others throughout life.
I'm also a published author of my autobiography Chasing Extreme, writing this book and opening up about my struggle with depression has been by far, the biggest challenge I've faced!
Why is Dulux London Revolution Trails a great entry event into ultra-running?
Many ultra-marathons are extreme solo affairs. Large distances separate sombre and uninspiring aid stations, with a limited choice of food to replenish your energy stores. Dulux London Revolution Trails is the perfect introduction to 100km ultra-running because it ticks the boxes I believe that create an enjoyable, fun, and unforgettable experience.  Amazing views and Fully stocked aid stations only a few miles apart. Inspiring and energising volunteers along the course and in the aid stations. A welcoming and friendly community of fellow ultra-marathoners (both runners, walkers, and a combination of both) who take part in all of Threshold Sports events.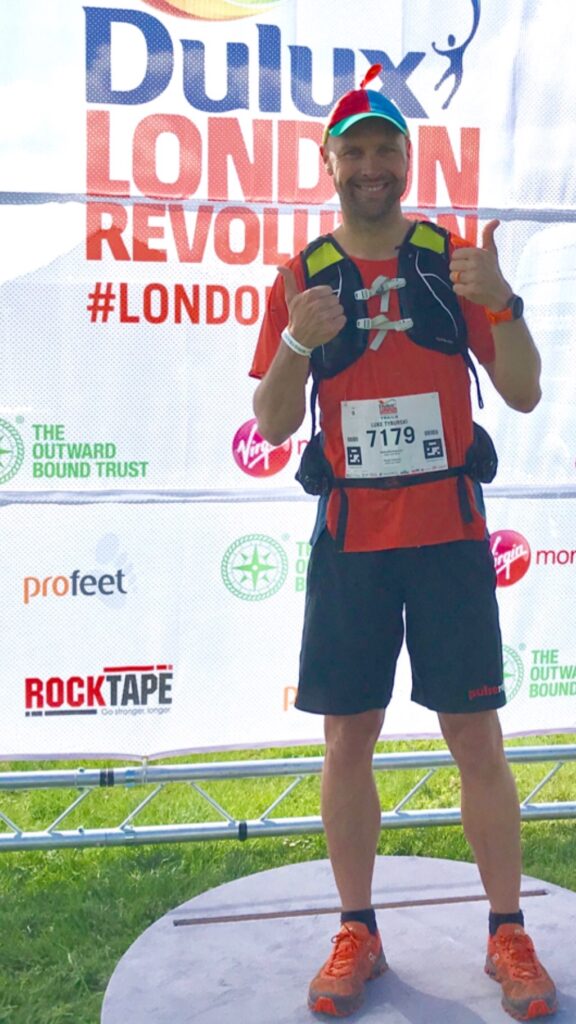 What were your highlights of the event?
Apart from the food at the aid stations, the highlight of the Trails is definitely the route.
Grassy hills over the Chilterns both challenge and reward you (once you get to the top) with views over the stunning surrounding countryside.
Navigating your way through vibrant riverside towns coming to life on a Saturday morning fills you with energy as the locals cheer you on. Then the final stretch literally hugs the River Thames as it navigates your path for you towards the finish. The towpath is lined with boat sheds, open fields, and overhanging trees creating an organic tunnel of vegetation that is both mesmerising and fills you with a sense of adventure.
As long as you keep putting one foot in front of the other, YOU WILL FINISH!
If you could give any bit of encouragement/advice to someone looking to enter a trail event for the first time, what would it be?
Everyone feels nervous, excited, scared, and like they are out of their depth when taking on their first ultra; the key is to remember these three things.
1) Remember you chose to do the event (ok, maybe you were pushed a little by a friend…)
2) Focus on what you can control, and forget everything else. (Like if you think you didn't do enough training, focus on the training you did do, and tell yourself it will be enough as you're on the start line and cannot change the amount of training you did or didn't do.)
3) As long as you keep putting one foot in front of the other, YOU WILL FINISH!
Did you have a #moreisinyou Threshold moment, if so what was it?
With only a couple of miles remaining at the 2019 event, my legs started to become heavy, and my right hamstring tightened up as I ran alongside a small group of people, who also expressed their own sense of exhaustion. We chatted for a minute, and together as a group, we encouraged one another to keep running and to dig deep until we crossed the finish line. I found some much-needed energy, increased my pace, and covered the final miles in time matching the first few miles of my race. It's only at the end of your comfort where you catch a glimpse of your true potential, more is always in you!
Describe Dulux London Revolution Trails in 3 words…
BEAUTIFUL, CHALLENGING, INCLUSIVE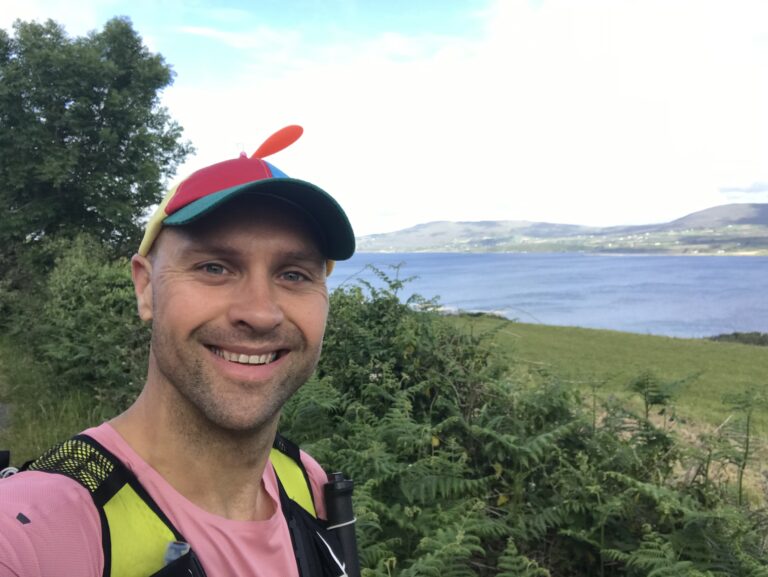 Find out more at trails.london-revolution.com