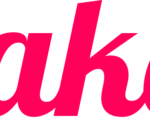 Tips | By Official Bike Insurance Partner Laka 
Dulux London Revolution's Official Bike Insurance Partner Laka have come up with 5 Essential Items of Kit for cycling in the wet weather.
Getting through showers and riding in the wet isn't an easy task. It's cold, it's hard and there will be times when you simply just want to stop!
Cycling in the rain is a tricky dilemma. Water sprays up from the road, as well as landing on your head, and if you're taking it easy you can quickly get cold! On the other hand, if you're cycling hard, you can quickly overheat.
Nonetheless there are a few items of kit that can make those rides much easier. So we came up with 5 essential items that simply must be included in a cyclist's arsenal!
1. A GOOD WATERPROOF JACKET
A waterproof jacket is the minimum requirement to beat the rain. Cheaper jackets will keep you dry but won't let your body breathe, causing a build-up of moisture inside the jacket. Look for materials like Gore-Tex, which can repel water while allowing water vapour to escape through tiny holes. It is therefore waterproof, lightweight and breathable.
Keeping your core warm is essential, so layering up with a jersey and/or a merino base layer, will help wick away moisture from rain and sweat.
2. OVERSHOES
Cold, wet feet are let's face it, miserable. So a good set of waterproof overshoes would definitely be advised for longer rides in dodgy weather. Water can spray up from the road on to your feet, leaving them damp. This combined with high speeds, and little movement, means your feet are usually the first things to get cold!
A good pair from cycle-wear brand Spatz will keep your feet warm and dry, even on the coldest of descents. They are a tried and tested way of protecting your feet in the rain, and are used by many pros, who have no choice but to ride when the weather is foul.
3. MUDGUARDS
It's an age-old debate as to whether to join the guarded community or just hold out till the sun shines again. But there is no doubt that if you want your ride to be as pleasant as possible, then mudguards are the way to go.
Yes, they can be clunky and awkward to set up, but they are the most effective way of keeping the spray down. Both for the riders behind you, who will be thankful they aren't covered in grit, and for yourself who will have much drier feet and a cleaner bike.
We believe a stylish winter bike isn't complete without a pair and if you want to make friends this wet weather season, mudguards are your answer.
4. CAFE LOCK
Shower putting a downer on your favourite loop? Why not take a breather at your favourite cafe? It's great for morale and makes long-distance riding much easier when you get to stop and refuel half-way round. However, leaving your bike outside a cafe can be worrying, especially if it's in a busy town or city.
Therefore a cafe lock like this one from Hiplock is a great way to deter any opportunist thieves and provide some peace of mind.
5. DOWNLOAD ZWIFT
Sometimes the weather can be so foul that there is simply no option but to stay inside. The smart trainer has revolutionised indoor training, with Zwift taking charge of the indoor scene.
Zwift has been around for a long time now, with many pros and amateurs flocking to Watopia every winter. With races, training plans, group rides and even Alpe du Zwift (a virtual version of Alpe d'Huez) indoor riding is as prominent as ever, with new features coming out every week.